Jaimie & Bob got married the day before Halloween. In spirit of All Hallow's Eve celebrations, they donned masks and partied in style!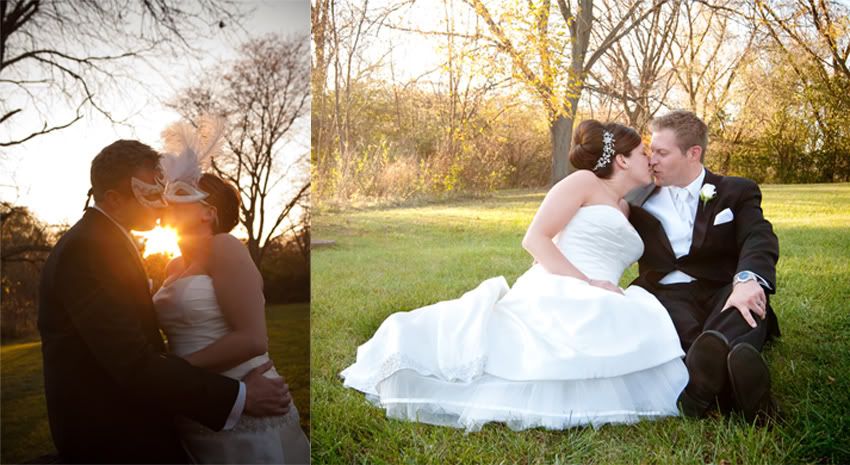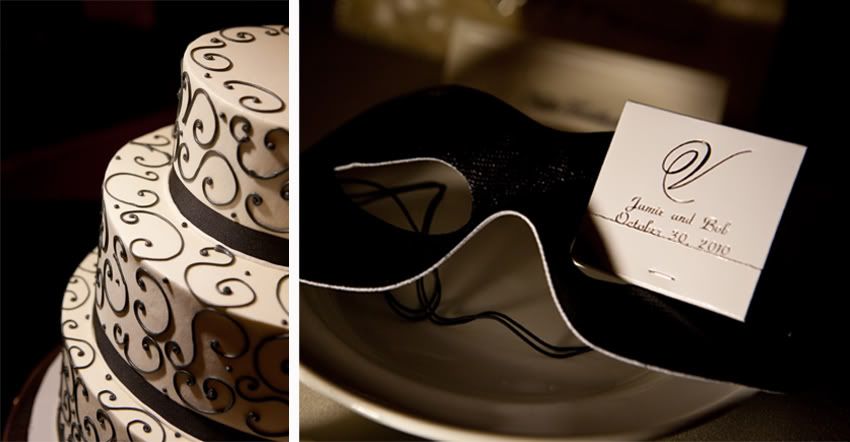 Not only did they have a cool black and white theme, they also provided all their guests with masks to wear while cocktailing, dining, and dancing!
After Jaimie & Bob's first dance, the entire bridal party broke out into a perfectly choreographed rendition of "Thriller"! You would have thought Michael himself taught these cats how to move!
Instead of having a traditional father/daughter dance, Jaimie and her Dad did something funky! They personalized the tradition by dancing their own way to a special song - it was so cute and is a great idea for brides (and grooms) to do when a slow dance just isn't their style.